MG Motors today removed the curtain from the brand and the first premium SUV MG hector in India. The new MG Hector Booking will be started from June 2019

MG Hector Booking-
The car will go to dealerships in a few weeks, so customers can see the car in advance and can make their mind about the SUV. In India, the MG hector has removed the curtain from the SUV.
MG Hector is a premium compact SUV that will be launched in June with great connectivity features and superb engine. The company has started the production of Hector Compact SUV at the Halol Plant of Gujarat at the beginning of this month.
So generally MG Hector Booking starting in June 2019.
MG Hector Review-
1. MG Hector car design-
The height of this compact SUV is 1760mm, while it is 4655mm long and 1835mm wide. The car's face is quite attractive and glosses black plastic work done on bumper makes it even better.

MG hector car design is equipped with excellent connectivity features and a superb engine. SUV has a low-set of LED projector headlamps, large size black mesh grill, high mounted LED daytime running lights and central Erdem.

2. India's first connected car equipped with iSmartNext-Generation System-
MG Motors's Hectare Premium Compact SUV is India's first connected car equipped with iSmartNext-Generation System. The SUV offers the best software, hardware, connectivity, service.
all applications based on Artificial Intelligence, along with the Heche Hitech features equipped with smart applications, built-in apps, real-time navigation, remote location, geo-fencing, Emergency Response, and many other such features are included.
New Maruti Suzuki WagonR Review: became much stronger and stylish!
3. MG Hector car engine-
MG Motor India has introduced the newest hector in both petrol and diesel engine options. It will also be available in premium compact SUV petrol hybrid variants.
The Hector petrol model has a 1.5-liter turbocharged engine which has the capacity to generate 141bhp power and 250 Nm peak torque. The company has equipped this MG Hector car engine with a dual-clutch transmission.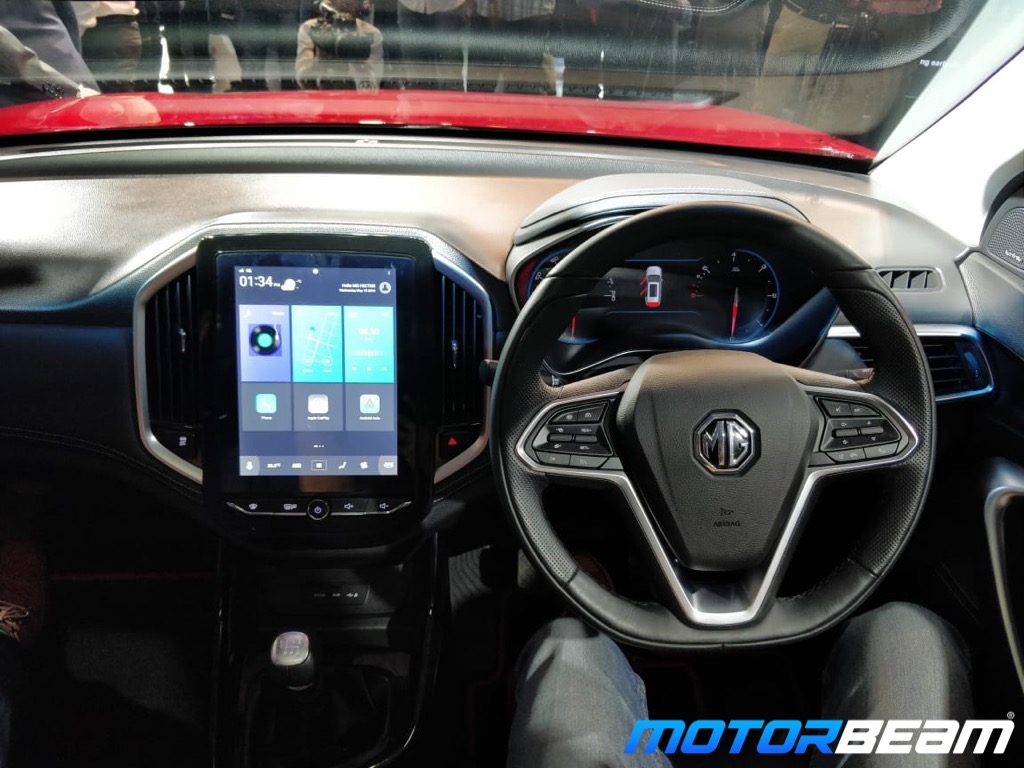 4. There is a 10.4-inch ultra large full-HD Infotainment display in the command center with Hector-
MG says that the display screen also works in higher temperature according to the Indian weather. With the first machine-to-machine embedded SIM card, the SUV Internet Protocol version 6 has been given which prepares it for 5G.
SUVs from this connectivity system will be pre-loaded with many applications like TomTom IQ Maps, Song Premium, AccuWeather.